Bankruptcy Allows a Fresh Start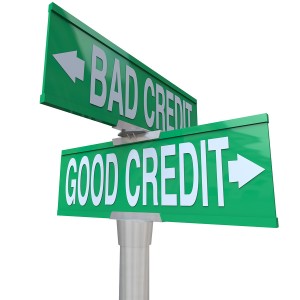 There are many benefits to bankruptcy, the main one being an opportunity to start over free from a large number of your debts. After years of struggling to meet minimum payments and dealing with high interest rates, bankruptcy allows you to discharge debts that you are unable to pay. When you file for bankruptcy, creditors are required by law to stop all collection actions for your debts. This gives you instant relief from the stressful calls of debt collectors.
Individuals often file for bankruptcy under two chapters of the Bankruptcy Code, Chapter 7 and Chapter 13. The difference between them relates to your income and how your debt will be resolved. Each Chapter has its own set of advantages that serve different financial situations. While a Chapter 7 discharges most debt, a Chapter 13 allows you to be on a payment plan that you can afford and forgives the remaining debt you are not able to pay. An attorney at Goldberg Law can advise you as to which is the appropriate option based on your particular circumstance.
Chapter 7 Bankruptcy
Chapter 7 is the most common type of bankruptcy available to individuals. In a Chapter 7 bankruptcy, most of your debts are eliminated and you can obtain a fresh start.
You must qualify to file a Chapter 7 bankruptcy. This qualification is based on your income and expenses, which is generally known as a means test. If you qualify to file a Chapter 7, you will not be required to pay back your debts in a payment plan, as you would in a Chapter 13.
Chapter 7 is a quick process that allows you to obtain relief from your credit card payments and other unsecured debts.
Chapter 13 Bankruptcy
If your income is over the median income in Massachusetts, you may be required to file a Chapter 13. Also, if your goal is to stop a foreclosure proceeding or to cure mortgage arrears, a Chapter 13 may be a good option for you. In some situations in a Chapter 13, you are also able to cram down loans or strip off second or third mortgages.
In general, under Chapter 13, you will be able to keep all of your property while being given the opportunity to pay back your creditors based upon your ability to pay. The creditors are paid through a payment plan lasting either three or five years. At the end of the plan, your unsecured debts may be discharged as they would under a Chapter 7 bankruptcy.
Understand Bankruptcy Exemptions for Your Property
When new bankruptcy clients enter our office, they most often are concerned about losing everything they own during a bankruptcy proceeding. The first thing we tell each client is to stop worrying, as most often there are exemptions that will apply.
In a Chapter 7, you need only give up your non-exempt property. For most people, once the proper exemptions are applied, you will not be required to give up anything. Even though you may have some valuable property like your home, cars, 401k, IRA, and various household goods, all your assets may be exempt.
Massachusetts is one of about fifteen states where attorneys may decide to use Federal or state exemptions. Having two options gives us the opportunity to look at your particular case and determine what option is best for you. Whether it is your home, your computer, or your IRA account, we will evaluate your case so that we can maximize your exemptions so you suffer minimal loss of your personal belongings. Please call 617-328-0006 for a free consultation. An attorney at Goldberg Law will determine with you what property is exempt before filing your bankruptcy petition.
Bankruptcy Payment Plans: Pay Your Legal Fees at Your Pace
Goldberg Law recognizes that individuals filing bankruptcy may have difficulty paying legal fees for bankruptcy. Therefore, you can pay our fees at your pace and avoid having another financial burden. Also, an initial down payment allows you to direct your creditors to speak with us and lessen the amount of calls you receive from them.