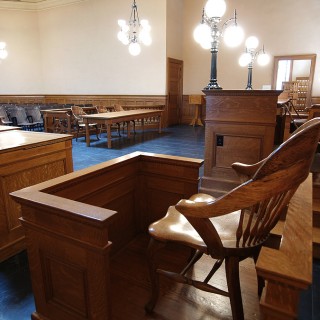 Recently, a jury in Plymouth County awarded a plaintiff and her family a total of $63 million after the plaintiff, a young girl, suffered a severe allergic reaction to Children's Motrin.  The plaintiff was diagnosed with a rare and serious disease called Toxic Epidermal Necrolysis.  The jury found that those responsible for making the medicine failed to provide warnings about potential side effects on the versions of Motrin that were sold over-the-counter.
My clients sometimes ask – What can I recover for my injuries if I bring a personal injury claim?  After proving that the defendant is legally at fault for the cause of any alleged injuries, there are a number of remedies that are available.   In order to recover from the defendant, the plaintiff is required to prove that the defendant owed a duty to the plaintiff, the defendant breached or violated that duty, and that the breach or violation is a proximate cause of the plaintiff's injuries.  The plaintiff also has to prove that there are actual damages, i.e. the plaintiff has suffered a loss.  The main types of remedies that are available to personal injury plaintiffs include:
Lost wages (both past and future)
Medical expenses (both past and future)
Pain and suffering (both past and future)
Punitive damages (where the defendant's conduct was particularly egregious or outrageously careless)
Loss of Consortium (impact the injuries have on the plaintiff's relationship with their spouse)
Wrongful death
The jury in Plymouth County most likely awarded $63 million based on a number of the above factors to compensate the Plaintiff and her family.  If the case is settled before trial, all of the above types of damages are taken into account to arrive at a final number.
If you have a personal injury claim that you would like to discuss, please feel free to contact an attorney at Goldberg Law for a free consultation.  Remember – there are statute of limitations that apply to essentially all personal injury claims, so you should consult with an attorney as soon as possible.