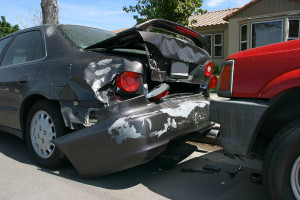 If you have become injured as a result of someone else's negligence, you may be able to seek compensation. Whether you have slipped on ice in a store parking lot or have recently been involved in a motor vehicle accident, you should seek legal advice from an experienced attorney to learn about your rights.
Motor Vehicle Accidents:
Have you been injured in a car accident? If so, it is important that you consult with an experienced attorney who can help you obtain compensation for your physical injuries and property damage.
At Goldberg Law, we take motor vehicle accidents seriously. As soon as you retain our services, we will start working on your case. We will contact the appropriate parties and begin investigating your situation immediately. From day one, we will work on your behalf so you can focus on healing. As your attorneys, we will strive to maximize the compensation you receive.
Slip and Fall Accidents:
Defective or negligently maintained premises are among the most common sources of serious personal injuries. Examples of defective premises associated with serious injury include snow and ice accumulation, defective building construction, slippery substances on the floor, inadequate building maintenance, unapparent obstructions, defects in building design, lack of required railings, and many others. When you retain Goldberg Law, we will work hard to seek recovery for any injuries you sustained and pursue the liable party.
Goldberg Law also concentrates it's personal injury practice in the following areas:
Defective Products
Medical Malpractice
Dog Bites
Wrongful Death